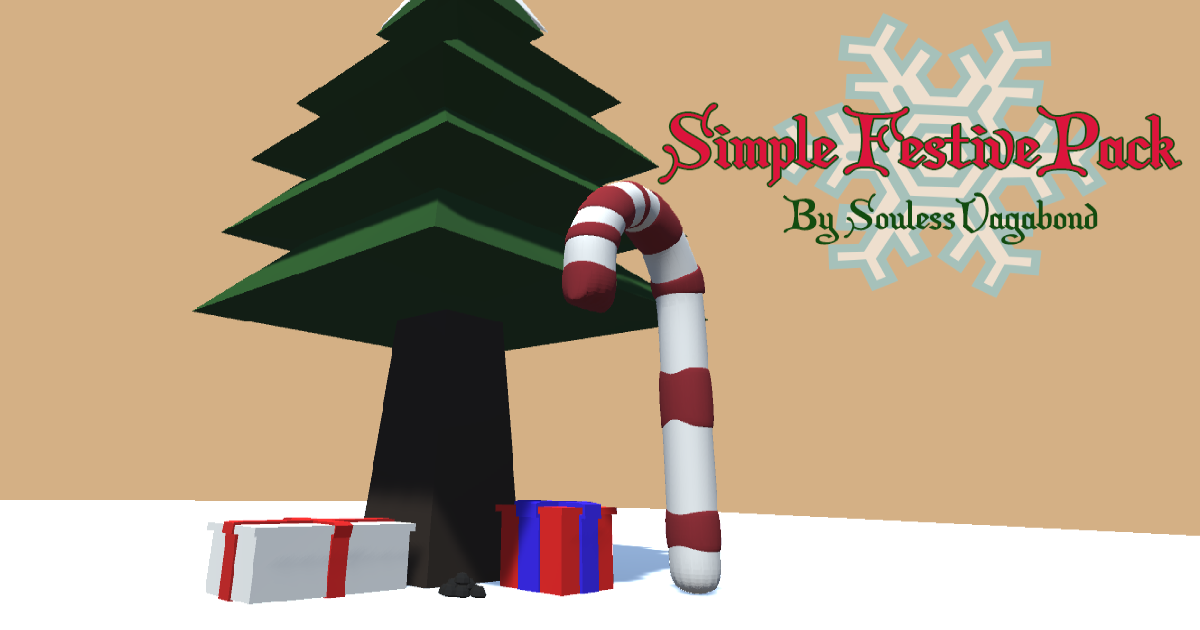 Simple Festive Pack
Been working on this pack for a few weeks now, and I've finally felt comfortable with the amount of items included in this first release to share it on itch.io and submit on Unity for their asset store, however, they've made my minimum price be $4.99 over there so here is the best place to grab it to be honest.

The price will not increase as more assets are added in updates.

Why did I make this pack? Well, to be honest, there wasn't really anything with a full set using the same aesthetic as each other on the unity asset store when I was making my Holiday Walking Simulator for my assessment at the end of last year, which kinda made me a tad sad having out of place objects that only just fit together for my vertical slice.

So It's come that time of year again for the festivities and I thought hey, why don't I make an asset pack? I have the basic skills I need to make the models given to me by studying my game design degree, so why not, eh?

And thus is born this asset pack.

Files
Simple Festive Pack by SoulessVagabond v1.0.0 (FBX MODELS).zip
1 MB
Nov 03, 2019